Fare Evasion
2 months ago Mon 24th Jul 2023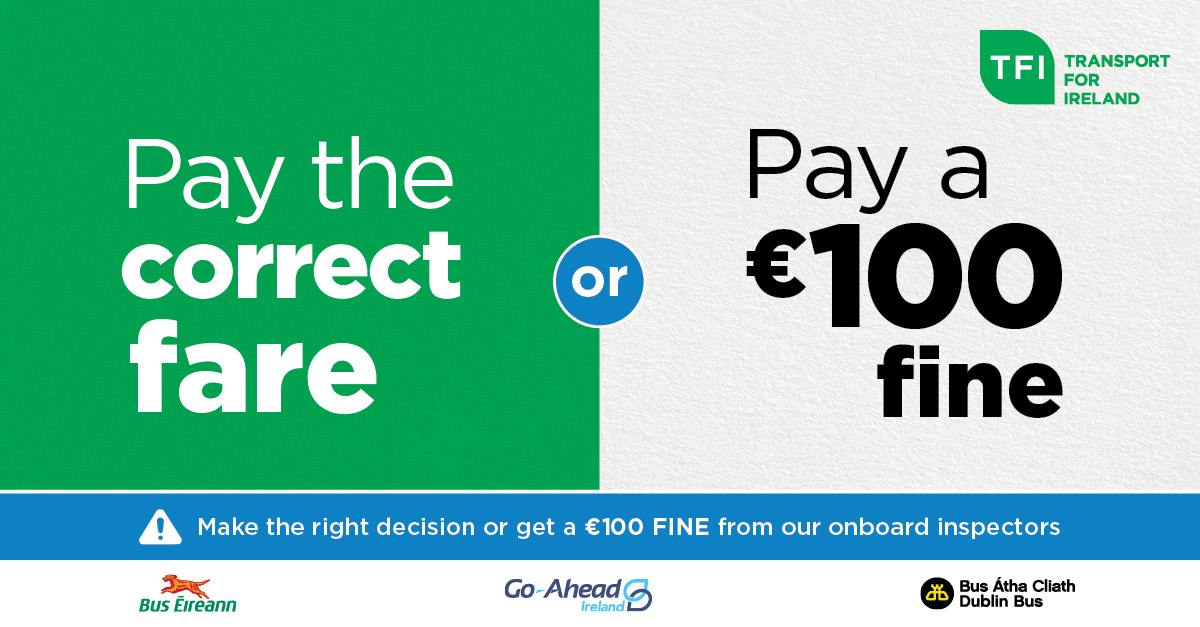 Fare evasion is a criminal offence that could lead to a fine of up to €1,000 and a court appearance. Random spot checks are carried out without warning on all public transport services to ensure that passengers have a valid ticket for their journey.
A standard fare (penalty fine) of €100 is charged to each passenger found not to have a valid ticket under the National Transport Authority Bye-Laws.
A standard fare (penalty fine) is issued when a passenger travels on TFI services with the incorrect ticket for that journey.
This can include, but not limited to:
You have not paid the correct fare in consideration of your age or length of journey.
Incorrect leap card ticket.
Your leap card is not in date or valid.
You are using someone else's leap card.
You are unable to present the correct photographic identity required to validate your ticket.
You are using a ticket which has be forged, altered, defaced, mutilated or destroyed.