About us
Go-Ahead Ireland began running services under contract to the National Transport Authority on 9th September 2018. We operate 30 routes in total - 25 Outer Dublin Metropolitan Area and 5 Dublin Commuter.
Our Outer Dublin Metropolitan Area (ODMA) services operate from our Ballymount depot, and our Dublin Commuter services operate from our Naas depot. We have a fleet of over 200 buses and a team of over 600 colleagues.
We are a progressive, agile and collaborative company who put the people and communities we serve at the heart of our company. We connect people to places in a friendly and professional manner. We are part of the Go-Ahead Group, a global transport provider of bus and rail services that places great importance on local people running its local companies.
Our background
We are a part of The Go-Ahead Group, a global transport provider of bus and rail services, with over 30 years of expertise in public transport.
Founded almost three decades ago, Go-Ahead is an international transport group, operating bus services across Ireland, Singapore and the UK as well as rail services in Norway, Germany and the UK.
Go-Ahead places great importance on local people running its local companies.
Our Mission and Beliefs
Our vision is for "A world where every journey is taken care of".
We believe in Trusting people, being can-do people, building relationships and being one step ahead.
We aim to connect people to places in a friendly and professional manner.
We are proud to be serving the people within the communities in the areas we operate and aim to be a key partner with the communities we serve, ensuring active and positive engagement.
We put people and the community at the heart of our company, connecting people to places in a friendly and professional manner is what we aim for.
Our People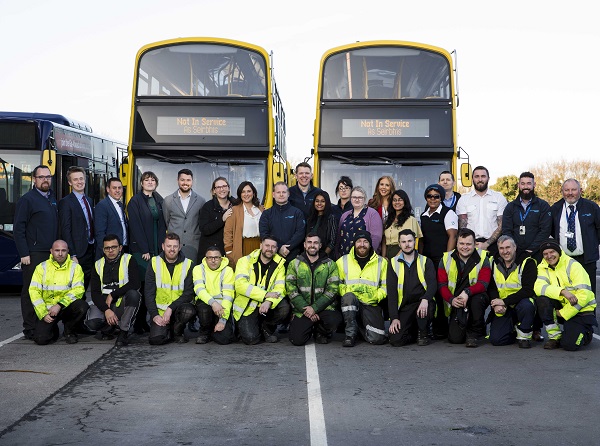 We can`t make all these journeys happen without our team of over 600 professional and enthusiastic colleagues, most of which you will see on your daily commutes. They are the ones making sure "Every journey is taken care of" and we are "Connecting people to places".
Our Leadership Team: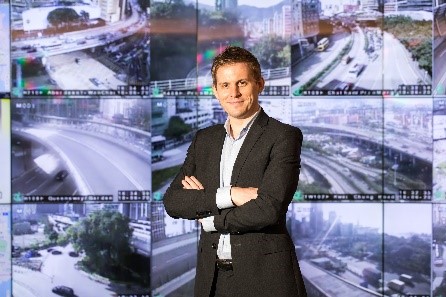 Andy Edwards – Managing Director
Andy leads the executive team and sets the strategic direction for the business. Andy has over 15 years' experience in the bus industry, working in London, Singapore, Hong Kong and now Ireland.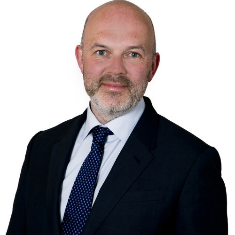 James Caffrey – Finance Director
James holds accountability for financial management, IT and the key cross-functional area of contract management. James is a Chartered Accountant with over 20 years experience in this field working in Switzerland, UAE and Ireland.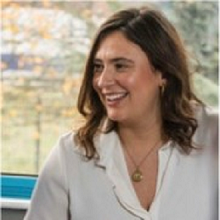 Niamh Swords – Head of Operations
Niamh Swords is the Head of Operations and is responsible for all aspects of service delivery and ensuring we operate a safe and reliable service for our customers. Niamh has responsibility for meeting and exceeding the National Transport Authorities performance obligations. Niamh has a project management and HR background and before joining Go-Ahead worked in Auckland New Zealand.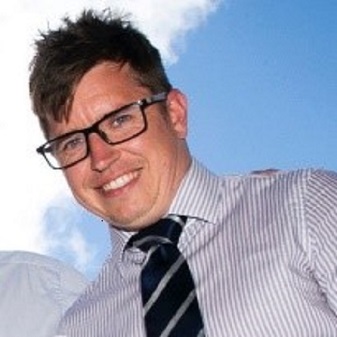 Chris Stringer – Head of Engineering
Chris Stringer is the Head of Engineering and is responsible for vehicle maintenance, safety and environment. Chris started his career as an apprentice in the transport industry over 15 years ago. Since then he has worked in the UK, Singapore and Ireland in senior management engineering roles.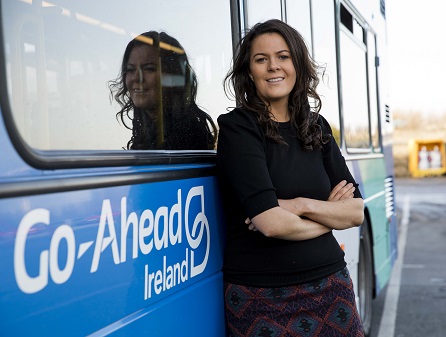 Ciara Gallagher – Head of People
Ciara Gallagher is the Head of People and is responsible for HR, training, and internal communications for Go-Ahead Ireland. Ciara has over 15 years experience in HR across a range of sectors with a large number of employees.
Discover Our Services

Our Ballymount Depot based in Dublin 12, opened in July 2018. The Ballymount depot is home to our ODMA services, which are served by a fleet of over 150 single and double deck buses, as well as a team of over 500 colleagues.
On Sunday 9th September 2018, we launched the 175, Dublin's first new Public Service Obligation (PSO) bus route in many years. The route operates between Citywest and UCD Belfield campus. We now operate 25 routes in the Outer Dublin Metropolitan Area and in 2019, carried 13.9 million passengers.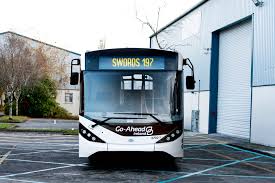 On 24th of November 2019 we launched route 197, a new service which operates between Swords and Ashbourne. It is a great improvement to public transport, allowing for better transport connections for communities in the area.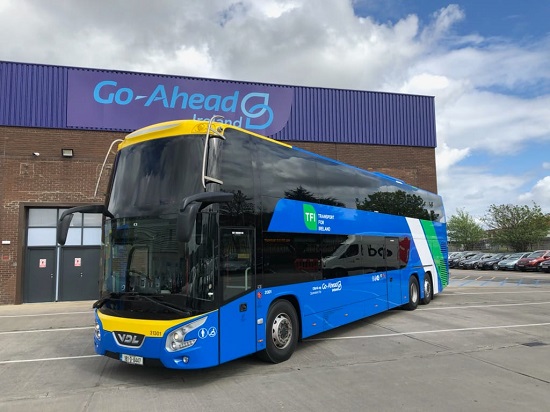 In December 2019, we started operation of our Dublin Commuter services. In total, we operate 5 routes from our Naas and Edenderry depots. These routes are served by 35 single and double deck coaches and a team of over 100 colleagues.