Dublin Pride 2021
1 year ago Tue 15th Jun 2021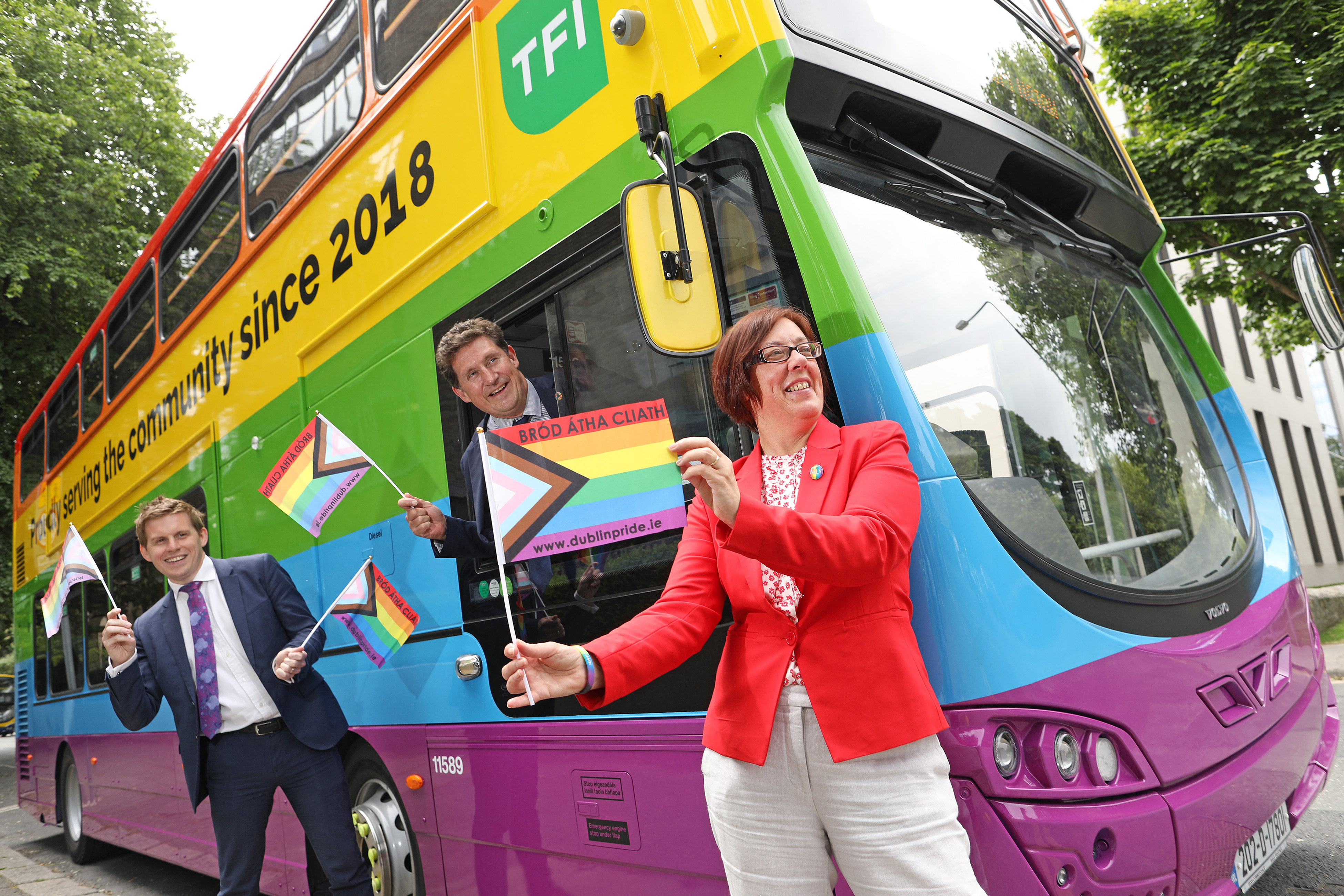 At Go Ahead Ireland, we are an equal opportunities employer and fully committed to improving and furthering opportunities for all our customers and colleagues, irrespective of gender, sexual orientation, race, colour, or any other attributes.
We strongly believe that to better serve and care for our communities, every single customer, and every single colleague of our company, needs to be treated equally and with the highest respect.
As an essential provider of dependable and reliable public transport bus services in Dublin, we enable daily life and living throughout the capital, caring for the journeys of close to 15 million people every year. As a result, we are fully aware that we have an important part to play in our community, not only in terms of facilitating connections between people, but also in communicating important messages about equality, diversity, and inclusion.
But it is not enough to simply speak of these values – an active and positive contributor to the community needs to lead by example.
That is why today, in conjunction with Transport for Ireland (TFI), we have proudly draped one of our buses in the Pride flag, to mark the month-long celebration of the LGBTQ+ community and to celebrate how far we've come on the journey to a more inclusive society.
Chief Executive Officer of the National Transport Authority, Anne Graham said:
"We are thrilled to be supporting Pride this year under the partnership themed 'Destination Inclusion'. It's a great opportunity to promote TFI public transport services as an inclusive space where everyone is welcome. We strongly believe that everyone should feel free to be themselves at work and on public transport and as such we are proud to champion diversity and inclusion."
Go-Ahead Ireland Managing Director, Andrew Edwards said:
"We're delighted to be able to support TFI by wrapping one of our buses to celebrate Pride and diversity. I think it will be a great addition to the city, and I hope that everyone who lives, visits or works in Dublin will have an opportunity to see this bus while it's in service."
Minister for Transport, Eamon Ryan said:
"Like many others, I will be disappointed to not be able to participate in person at the Dublin Pride parade this year. It has always been such a special celebration of the LGBTQ+ community. It's great that the NTA and Go-Ahead Ireland have teamed up to mark the occasion with this specially wrapped bus so that even though the parade is taking place virtually this year the Iconic rainbow flag will still be present on the streets of Dublin."
We are immensely grateful for this opportunity to support Dublin Pride as part of our ongoing commitment to equality, diversity, and inclusion. If you spot our bus on the street, please do take a selfie with the hashtag #CommunityFirst!